Media Coverage
2016
2015
http://www.thedenverchannel.com/weather/weather-blogs/recent-research-shows-us-wildfire-behavior-like-never-before

http://www.fireengineering.com/articles/2015/07/new-research-reveals-how-wildfires-spread.html
http://www.nsf.gov/news/mmg/mmg_disp.jsp?med_id=78959
KECI-TV Missoula (NBC affiliate) – July 28, 2015
MISSOULA, Mont. – There are important new findings on how wildland fires spread, and Missoula scientists are at the forefront.
Recent research shows us wildfire behavior like never before
The Denver Channel (ABC affiliate) – July 28, 2015
DENVER – Recently published research fills some gaps in our understanding of fire behavior. This research, led by research forester Mark Finney with the USDA, shows us how buoyancy, not wind, is the driving force to a spreading fire.
 http://www.nbcmontana.com/news/missoula-scientists-share-new-findings-on-how-wildland-fires-spread/34409472
2014
Special feature on Discovery Channel's Daily Planet: Forces of Nature. Interviewed and lab demonstrations of wildfire research at the University of Maryland including a fire tornado (more properly called a fire whirl).
2012

Room fire test and interview at Worcester Polytechnic Institute for William Shatner's Weird or What, on Discovery Channel (USA), History (Canada) and Discovery (Europe)
2011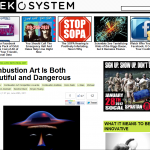 "Combustion Art is Both Beautiful and Dangerous," 
Geek System
, Erin Podolak, June 29th, 2011.
(LINK
)
(
PDF
)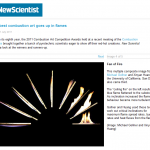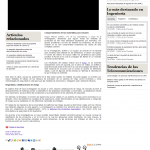 Descubren cómo se propaga el fuego en incendios de almacenes y depósitos", 
Tendencias de la Ingenieria
, Pablo Javier Picente, Feb. 14, 2011.
(Link 
) (
PDF
)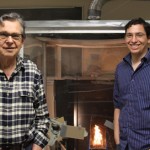 "UC San Diego Engineers Play Role in Warehouse Fire Safety," UC San Diego Jacobs School of Engineering Website Feature , February, 2011.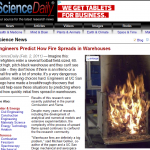 2010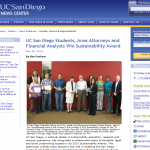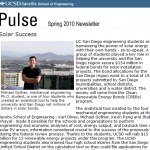 2009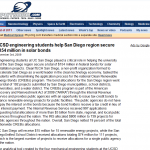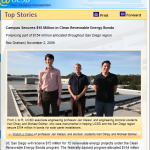 "Campus Secures $15 Million in Clean Renewable Energy Bonds," 
UC San Diego Feature Story 
, Rex Ghram, 
This Week @ UCSD 
, Nov. 2, 2009.